How Praxis EMR Works
Praxis is dramatically different. It thinks like you do. The AI engine inside Praxis EMR gets faster and smarter as you use it. This is Concept Processing.
Learn more
Why Templates Don't Work
Praxis EMR is template-free. Templates waste your time, money, and force you to practice lower quality medicine.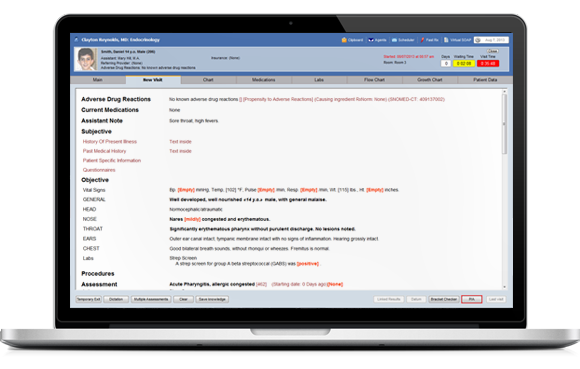 The #1 Rated EHR by Physicians
Praxis is ranked #1 in customer satisfaction and usability.
"I enjoy using this EHR."
"I can see more patients or go home earlier."
"EHR notes promote better patient care."
"EHR clearly displays information/no clutter."
"EHR helps me focus on patient care."
See why Praxis is Rated #1