Internal Medicine Case Study
"Our goal is to deliver efficient, quality healthcare with no patient waiting time and 100 percent patient satisfaction. Praxis EMR is a key component to achieving this goal."
Choosing Praxis EMR
After spending nearly a month searching for an EMR that fit my criteria, I went with Praxis EMR. I chose it mainly for its template free system: Praxis has a Concept Processor which is an artificial intelligence software program that learns from you.
I can now build patient concepts based on my needs and preferences, or import them directly from decision support software. Praxis gives me the information I need exactly when I need it, not to mention it helps me build a stronger relationship with my patients.
"Praxis has met my criteria for charting and a real-time documentation, as well as task automation for prescription writing, test ordering, generating bill information and scheduling of return visits."
How has Praxis helped your practice?
Praxis has helped my practice in a variety of ways: the practice no longer has need for a medical records staff or transcriptionist, saving us an additional $20,000. Also, gross revenues for the practice have increased some 21.5 percent since 2002, with a collection rate exceeding the goal of 90 percent.
Aside from financial savings, the practice now has the ability to see more patients, with the average maximum wait time of just over two minutes once entering the office for scheduled visits.
Praxis has not only improved our work but has also improved our quality of life. Physicians now work 4 days per week and everyone leaves the office each day by 5:15 p.m. Patient satisfaction surveys show a 100 percent satisfaction rate overall.
"With Praxis we were identified as the Davies Award winners, got the highest Medicare performance ratings, and run a successful practice that has now gone from solo, to two providers, to four providers."
Easy to use
Going from paper charts to an EMR isn't always the easiest transition; however, I found it fairly simple with Praxis. It does have more of a learning curve than other systems, but I actually think it is the one with the most return on your investment, as you chart quicker and quicker.
It is a system that allows one to chart in the room with the patient in a very quick and efficient manner. I have even come up with some tricks for doing an intake prior to the visit, which allows me to quickly perform a new patient visit, and in less than an hour they are through the process and exclaiming how exciting it is to see a doctor who can sit and listen and not have to rush them through.
Efficiency
After having our clinic evaluated on multiple occasions by workflow analysts with stopwatches (who even documented and timed our bathroom breaks), the response was that we were successfully accomplishing a seemingly impossible feat. The reason they even came to do the site visits was that we were initially identified by CMS as having performance with regard to their new measures in the top 1%. Most measures we had scored 100% on. To top it off, I was just down in New Orleans at the HIMSS conference with an attendance of 30,000 to receive the Davies Award for the best implementation of an EMR in an ambulatory clinic in the country.
The point I want to make is that I used Praxis EMR to achieve all of this. Realize that the other software out there is backed by multimillion dollar groups, and if you look at other Davies winners, you might find that the accomplishments were backed by hospitals for hardware, software and IT costs.
Final Thoughts
In a word, Praxis has been fantastic! I'd love to take all the credit myself, but with Praxis we were identified as the Davies Award winners, we got the highest Medicare performance ratings, and run a successful practice that has now gone from solo, to two providers, to four providers.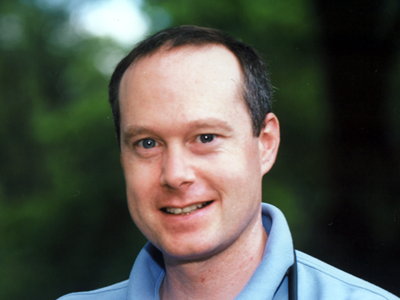 Physician Profile
Name:

Dr. Daniel Griffin



Specialty:

Internal Medicine



Location:

Fort Collins, CO



Background:

Dr.Daniel Griffin graduated from New York University School of Medicine and founded an award-winning internal medicine practice in Fort Collins, Colorado. Dr. Griffin is the winner of the 2006 HIMSS Davies Award for Excellence in Ambulatory Care.
Tags