Solid State Hard Drives (SSD)
The speed of any computer system is determined by the slowest part (the "weakest link") of the system. One of the slowest steps in your system is the physical transfer of data to and from the hard drive. This transfer requires that data be "written" and "read," which is a mechanical process (in contrast, data moves throughout your computers electronically, at close to the speed of light). The writing and reading from a hard disk slows down even further when there are many users on one system. At times the system may slow to a crawl, or worse, create a long cue of data waiting to be processed, which leads to a crash.
New solid state hard drives (SSD) have appeared on the market with the capability to move information electronically rather than physically. Praxis runs dramatically faster on these solid state drives.
We recommend the following SSDs to Praxis users:
Kingston SSDNow KC100 Specifications:
Form factor 2.5-inch
Interface SATA Rev. 3.0 (6Gb/s)
Intel 25nm Synchonous MLC NAND
LSI SandForce SF-2281 Controller
Capacities
120GB
SATA 6.0Gb/s - 555MB/s read, 510MB/s write
Sustained 4K Performance - 20,000/60,000 IOPS
Max 4K Performance - 90,000/70,000 IOPS
240GB
SATA 6.0Gb/s - 555MB/s read, 510MB/s write
Sustained 4K Performance - 20,000/60,000 IOPS
Max 4K Performance - 90,000/60,000 IOPS
Formatted Capacity - 224GB
480GB
SATA 6.0Gb/s - 540MB/s read, 450MB/s write
Sustained 4K Performance - 60,000/45,000 IOPS
Max 4K Performance - 77,000/45,000 IOPS
Warranty/support five-year warranty with free 24/7 support
Enterprise SMART Tools Reliability Tracking, Usage Statistics, Life Remaining, Wear Leveling, Temperature,
Drive Life Protection
Power Consumption 0.455 W (TYP) Idle / 1.6 W (TYP) Read / 2.05 W (TYP) Write
Dimensions 69.85mm x 100mm x 9.5mm
Storage temperatures 40 - 85 C
Operating temperatures 0 - 70 C
Vibration operating 2.17G
Vibration non-operating 20G
MTBF 1,000,000 Hrs
Three Year Warranty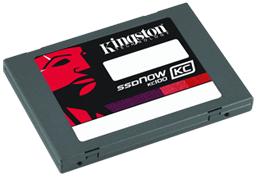 OCZ solid state hard drives are the fastest drives available for your practice.
The OCZ Z-Drive R4 Series represents a turning point in the evolution of PCIe attached solid state storage by merging the best feature sets of both the pure hardware and pure software based approaches to data management. Designed and manufactured for a wide range of enterprise environments including cloud computing and data centers, the Z-Drive R4 features OCZ's Virtualized Controller Architecture (VCA) 2.0, providing the utmost in performance, flexibility, durability and enhanced reliability, allowing data centers to rely on a PCIe-based SSD as their primary tier one storage solution for the first time. Additionally, the Z-Drive R4's level of concentrated performance enables system architects to design more productive infrastructures while lowering operating costs associated with hard drive technology.
Maximum bandwidth potential
Linear performance scaling with added lanes
More IOPS per pin than any other bus
Layered architecture for increased adaptability
Ease of use with hot-swap and hot-plug
Can decrease physical footprints
High transactional performance
Enables higher capacities up to 3.2TB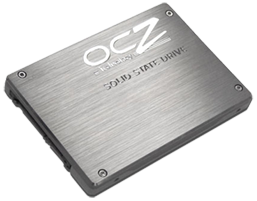 Contact Praxis Support for more information about upgrading your practice to OCZ hard drives.