The Best Electronic Medical Record (EMR) Software of 2020 - Named the #1 EHR according to Physician-Users.
Woodland Hills, Calif., August 25th, 2020 - Praxis EMR, a leading provider of Electronic Health Records (EMR/EHR) software for physicians, announced its #1 ranking in the prestigious FrontRunners EHR Usability quadrants at Software Advice. Software Advice by Gartner is the world's leading research and advisory company featuring online reviews of Electronic Heath Records. Praxis EMR ranked first place after a review of hundreds of Electronic Health Records systems, with the best score in Usability and the highest User Satisfaction score. Out of the top 22 EHRs, Praxis earned the best scores in both Usability and Customer Satisfaction, with an overall score of 4.97 out of 5.0
The difference between Praxis EMR and template-based EHRs is its ability to adapt to each physician's unique way of practicing medicine. Rather than using pre-loaded templates, Praxis uses artificial intelligence (A.I.) that learns from each user to chart progressively faster and more efficiently.
"This is wonderful news," said Doctor Richard Low, CEO of Infor-Med Corporation, makers of Praxis EMR, "Praxis is the only EMR not based on templates, and this is why physicians prefer it to other EMRs. Templates force users to click through pick-lists to describe complex medical situations. "Medicine is an art and no two doctors practice the same way. By learning physician's individual approach, Praxis EMR documents fast, in the physician's own words, with high medical quality. Using this software helps doctors save time and practice better medicine." said Doctor Low.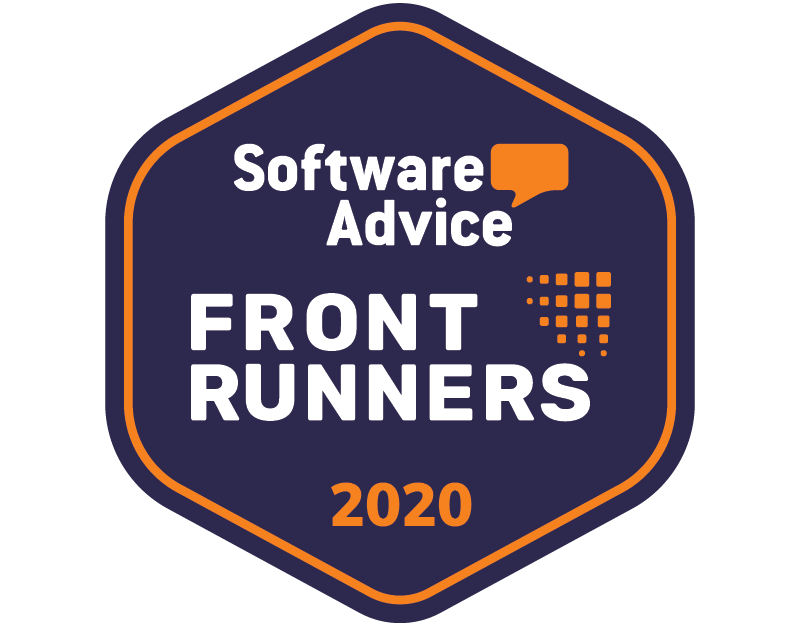 Your Guide to Top Electronic Medical Records (EMR) Software, March 2020
Software Advice uses reviews from real software users to highlight the top-rated Electronic Medical Records Software products in North America.
Download the full FrontRunners for Electronic Medical Records report here.
Products Scored Based on User Reviews
Software products are scored in two areas-Usability and User Satisfaction-based on actual user ratings. EHRs have to offer a core set of functionality-for example, they must be able to create and store digital patient records, generate E/M codes, provide decision support, retain ONC-ATCB certification (meaning the system meets standards set by government health officials) and more. From there, user reviews dictate the Usability and Satisfaction scores.
The EHR "FrontRunners" quadrants rank EHR leaders that offer the best Usability with the highest Customer Satisfaction scores. FrontRunners uses real reviews from real software users and highlights the best software products to help small businesses make more informed decisions about what software is right for them.
According to Software Advice's reviews, Praxis users love their EHR. "There is nothing that this EMR cannot do to make my practice easier," says Doctor Keyvan Shirazi, MD, of Shirazi Medical Group in Encino, CA, "It has allowed me to provide better care to my patients, document better and keep up with the difficult regulations that are imposed on us. The use of Praxis is limited only by your imagination," says Doctor Shirazi.
"No more lost charts, messaging and prescriptions are a breeze," says Doctor Heidi Heras, MD, an EN&T specialist in American Fork, UT. "The price is affordable even for a solo practitioner like myself," added Doctor Heras.
"Should you trust all of the rave reviews about Praxis? Yes. Why? Because Praxis allows you to be a doctor," said Marilyn Solsky, MD of Solsky MD, a practicing Rheumatologist in Overland Park, OK. "With Praxis I get to practice medicine... Praxis was designed by actual physicians," says Doctor Solsky.
"Praxis is my fourth EMR over the last 25 years and so far the best EMR that I have used," says Alkesh C. Amin, MD of Lake Jackson, TX. Physician's can customize Praxis with little to no effort and personalize it to fit your need and satisfaction. Starting from implementation and training to go live, the Praxis team was totally dedicated with one goal in mind- the success of my practice. It is entirely possible that I will see financial gain over one year by being more efficient. The most important thing, I am enjoying myself and feel like I've got my life back...I wish I had known about it years ago," added Doctor Amin.
"Thanks to interoperability and template-free telemedicine capabilities, physicians everywhere may use Praxis EMR and save hours each day while improving their medical quality and making more money," concluded Doctor Low.
About Software Advice
Software Advice is the leading online service for businesses navigating the software selection process. Advisors provide free, personalized software recommendations, helping companies of all sizes find products that meet their business needs. Software Advice also features objective research by industry experts and reviews from validated users, saving buyers time and resources. Software Advice is a Gartner company. For more information, visit softwareadvice.com
FrontRunners constitute the subjective opinions of individual end-user reviews, ratings, and data applied against a documented methodology; they neither represent the views of, nor constitute an endorsement by, Software Advice or its affiliates.
About Praxis EMR
Award-winning, affordable and template-free Praxis EMR is a leading innovator of Electronic Medical Record software, serving thousands of physician-users throughout the U.S and worldwide. The new Praxis EMR v8 is certified as a Complete EHR under CMS' MACRA Quality Payment Program. For more information, please visit www.praxisemr.com
Press Contact: Oliver Hager at 818-592-2900 x 5: oliver.hager@praxisemr.com