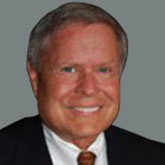 Curtis E. Harris, M.S., M.D., J.D.
Practicing Endocrinologist, Professor of Medical Law University of Oklahoma, Oklahoma City, OK
Doctor Curtis Harris is not only a practicing physician (Endocrinologist), and also an attorney and a Professor of Medical Law at Oklahoma University, but also happens to have a Masters in Computer Sciences and is a Praxis client.
"While several other systems provide for such things as accurate and legible recording of notes and prescriptions, it is the flexibility and theory behind PRAXIS that will, in the long run, provide the best legal protection for the practicing physician."